3 ways to prepare your retargeting for a $2b Cyber Monday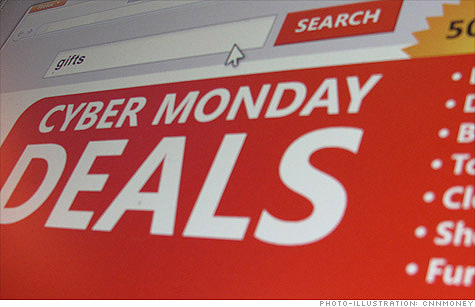 The holiday season is upon us.  Consumers are on the prowl for gifts and are expected to spend as much as $2b on Cyber Monday alone according to reports.
Is your retargeting ready?
You do not want to miss out on these sales.  Every component of your marketing funnel can benefit from a holiday makeover, but since retargeting campaigns are so closely tied to the people who visit your site, and you'll be getting a lot more of those over the season, you really should spend a few minutes to get your campaigns ready to go.
Here are three simple things you can do to be ready for the onslaught:
1. Bring holiday themes into your ad creatives
Your potential customers have the holidays, and everything that comes with them, on the brain.  Why not speak that language to them in your ad creatives with mentions of Black Friday or CyberMonday sales, Thanksgiving well-wishes, and invitations to make purchases "for the holidays"?  Your normal creative calls to action can be enhanced and made more pointed by framing them around gift-giving or some other aspect of the season.
At Perfect Audience, a few advertisers are doing this and seeing 5-10% boosts in the CTR for these ads.  Holiday clicks can be a big deal!
Taking our own medicine, here's an example of how one of our own creative's message was reframed around "the holidays".
Here's one of the Facebook creatives we use for our own retargeting:
The messaging is simple and direct.
And here's how we're "holiday-izing" it to resonate more with users:
It's very easy to think of ways to add a holiday angle to your creatives. So block out 20 minutes today to sweep through your ads in Adwords, Facebook, Perfect Audience, and any other platforms you use and see if there's an obvious holiday theme you can incorporate so you don't miss out on all those holiday season clicks.
To create new ads in Perfect Audience:
1. Go to your "Manage" -> Ads, page.
2. Click the green button to "Add an ad"
3. Fill out the form with your new holiday-centric creative content.
4. Submit.
5. Don't forget to attach the new creative to a campaign!
2. Increase the budget of your most important campaigns
OK.  You've fixed up your creatives to resonate with holiday shoppers.  But do you have the campaign budgets in place to serve them ads?  Over Thanksgiving and "Cyber Monday", millions of people will be home with family and browsing the web for gifts.  If your retargeting budgets are already being spent each day, there's no way you'll have the budget to serve ads to these new potential customers. Time to up those budgets so you don't miss out!
We recommend a 25-30% budget increase for campaigns that are serving at capacity right now.  If you want to go extreme or expect an onslaught of traffic, consider going as high as 50% with your budget increase for the next week.
Really though, you probably know how much your web traffic is going to increase over normal.  Whatever that percentage is, that's how much you should increase your budgets to make sure you retarget those customers successfully.
To update a Perfect Audience campaign budget:
1. Go to your "Manage" -> Campaigns page.
2. Click the action link on the right to edit the campaign.
3. Change the value in the "campaign budget" field.
4. Save the new campaign settings.  You will be billed the difference between the new budget and old one as your campaign budget "fills up" for the week.
Nice and easy!
3. Create new retargeting lists for those holiday-themed landing pages you created
Finally, if you're making unique holiday-specific landing pages and content for your shoppers, you should create retargeting lists to cookie the people who visit them so your new holiday-specific ads can be served specifically to them.  If someone comes to your site to look for holiday deals or content, that's a shopper who's more likely to respond to holiday messaging.  So let's make it easy to get those ads to them!
To create new retargeting lists in Perfect Audience for holiday-themed landing pages:
1. Go to your "Manage" -> Retargeting Lists page
2. Click the green button to add a new list
3. Choose a list of type "path" and type in the path to your holiday-themed landing page
4. Save the form.
5. Create a new campaign targeting this list and add in your holiday-specific creatives.
6. Profit!
———————-
I hope these simple tips for bringing the holidays into your retargeting were helpful.  Retargeting is all about making sure you never miss out on a potential sale.  Following these three tips will help make sure your campaigns make that happen during the holidays.
Have a great weekend!  Gobble-gobble!
---